Rib Combo Tuesdays @ Harvest Grill & Wine

Flamingo goes crazy on Mondays and Tuesdays!

Delicious 500g Frey Ribs or 500g Beef Ribs served every Tuesday for the month of March 2017.

500g Frey Ribs @ R55pp
500g Beef Ribs @ R60pp

Offer available every Tuesday until 28 March 2017.
Sit Down Only. Price is only for food. Pictures may vary from actual dish. Ts & Cs apply

Sun International supports responsible gambling. Gambling for persons 18 years and older. Winners know when to stop. National Responsible Gambling Toll-Free Counselling Line 0800 006 008. Sun International casinos are licensed casinos.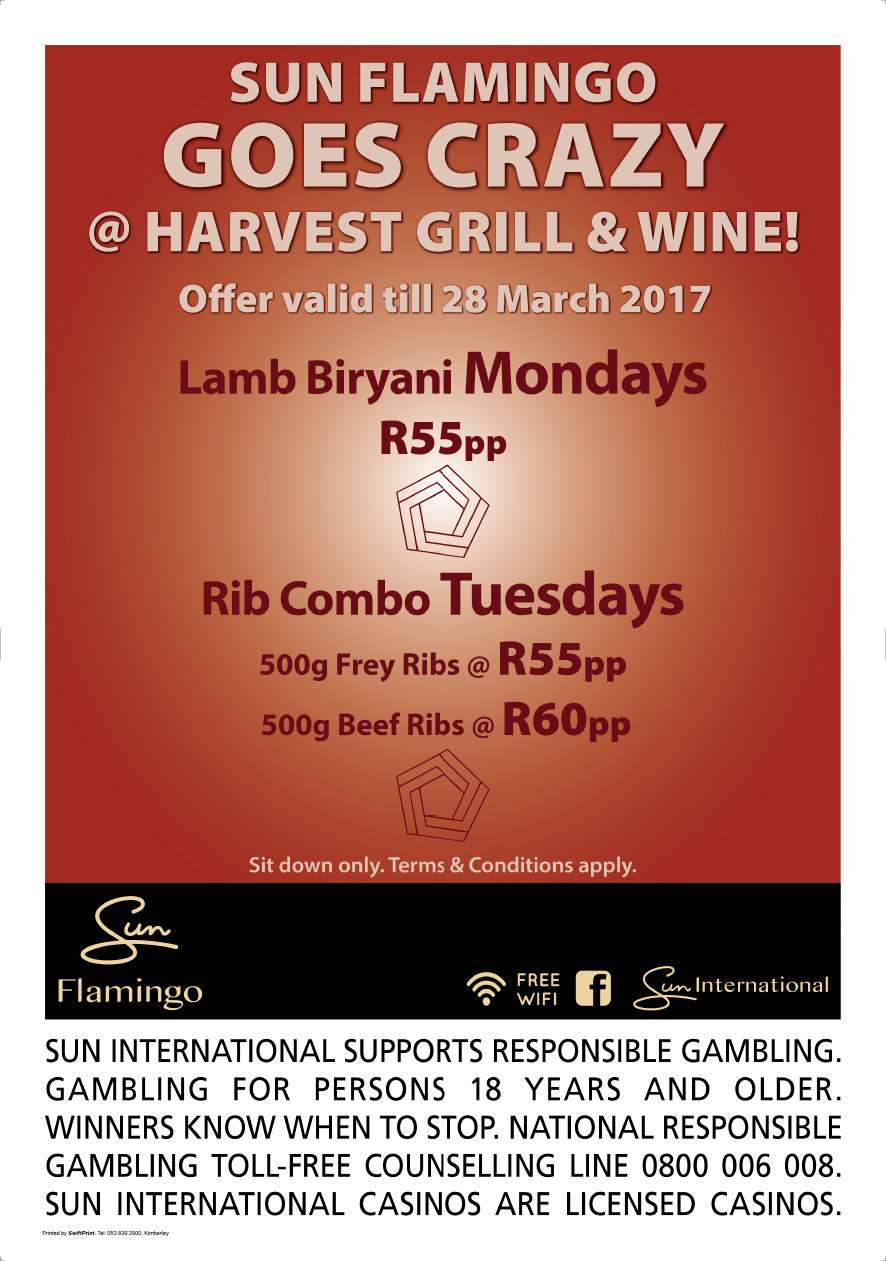 Event Categories: Restaurant Specials, Specials : Dinner, Specials: Lunch and Specials: Where to Eat
Report this?