Lunch & Dinner Special @ Harvest Grill & Wine

MINI GRILL PLATE
Steak, Wors and Chicken Thigh, served with Pap and Sauce

@ R99pp

Offer valid until 30 June 2017.
Price is only for food. Pictures may vary from actual dish.

Sun International supports responsible gambling. Gambling for persons 18 years and older. Winners know when to stop. National Responsible Gambling Toll-Free Counselling Line 0800 006 008. Sun International casinos are licensed casinos.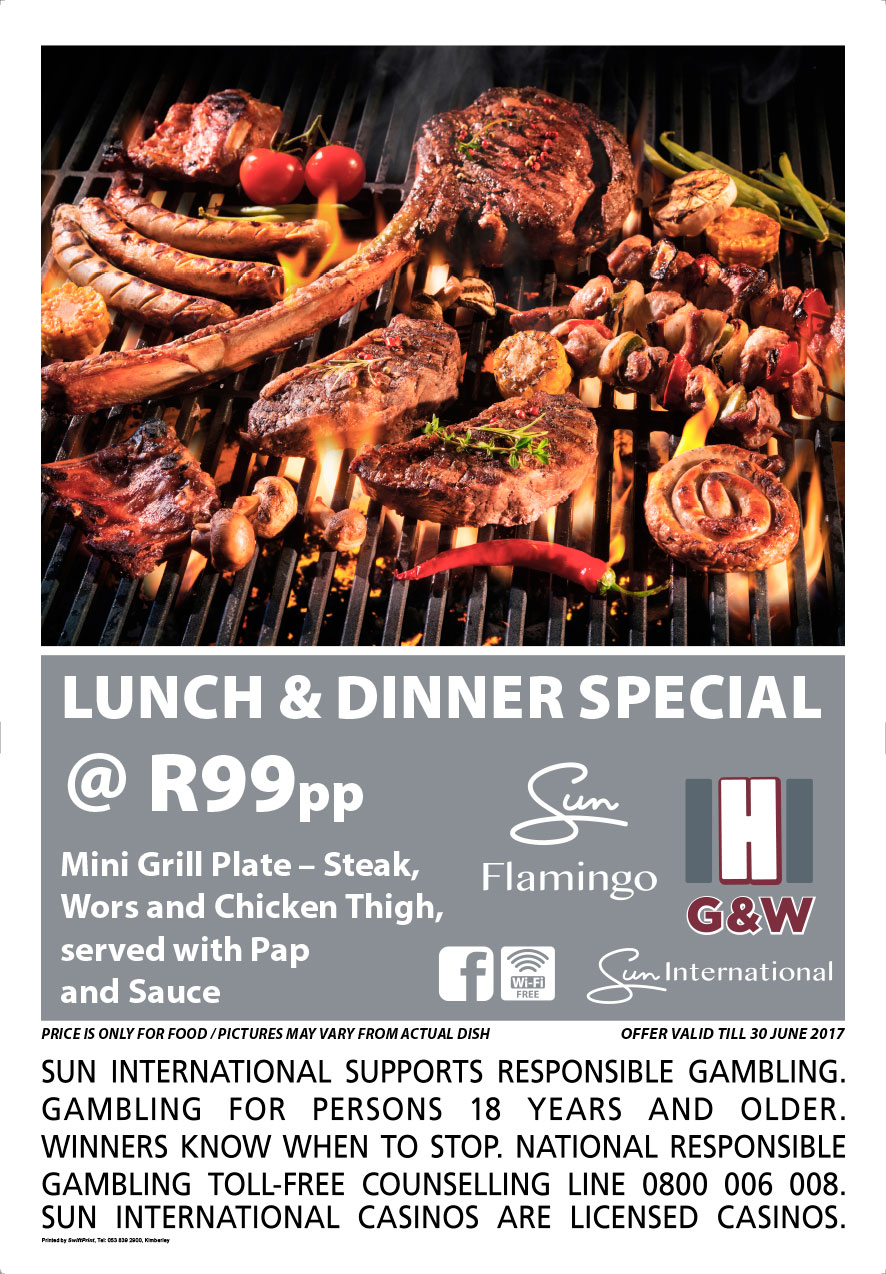 Event Categories: Restaurant Specials, Specials : Dinner, Specials: Lunch and Specials: Where to Eat
Report this?