Big Launch @ BUCO Kimberley – Fabricia Road

Date: 25-27 May 2017
Venue: BUCO Kimberley – Fabricia Road (old Pennypinchers)

THE BIG LAUNCH IS HERE!

Pennypinchers is becoming BUCO.
Visit Pennypinchers for the last time & come see your new BUCO store.
You will be surprised!!

Come and enjoy 3 days of fun, sports & big promotions.
LOTS OF PRIZES TO BE WON

Some of our Sponsors:
Marley | Ruwag | Duram | Falcon | Macneil | Vermont | Eurolux | Plascon | Dulux | Das | MegaMaster | Ryobi and many more.

Griqua Rugby Players will also be present.
Model parade presented by Carine Beylefeld and judged by Lizelle de Kock.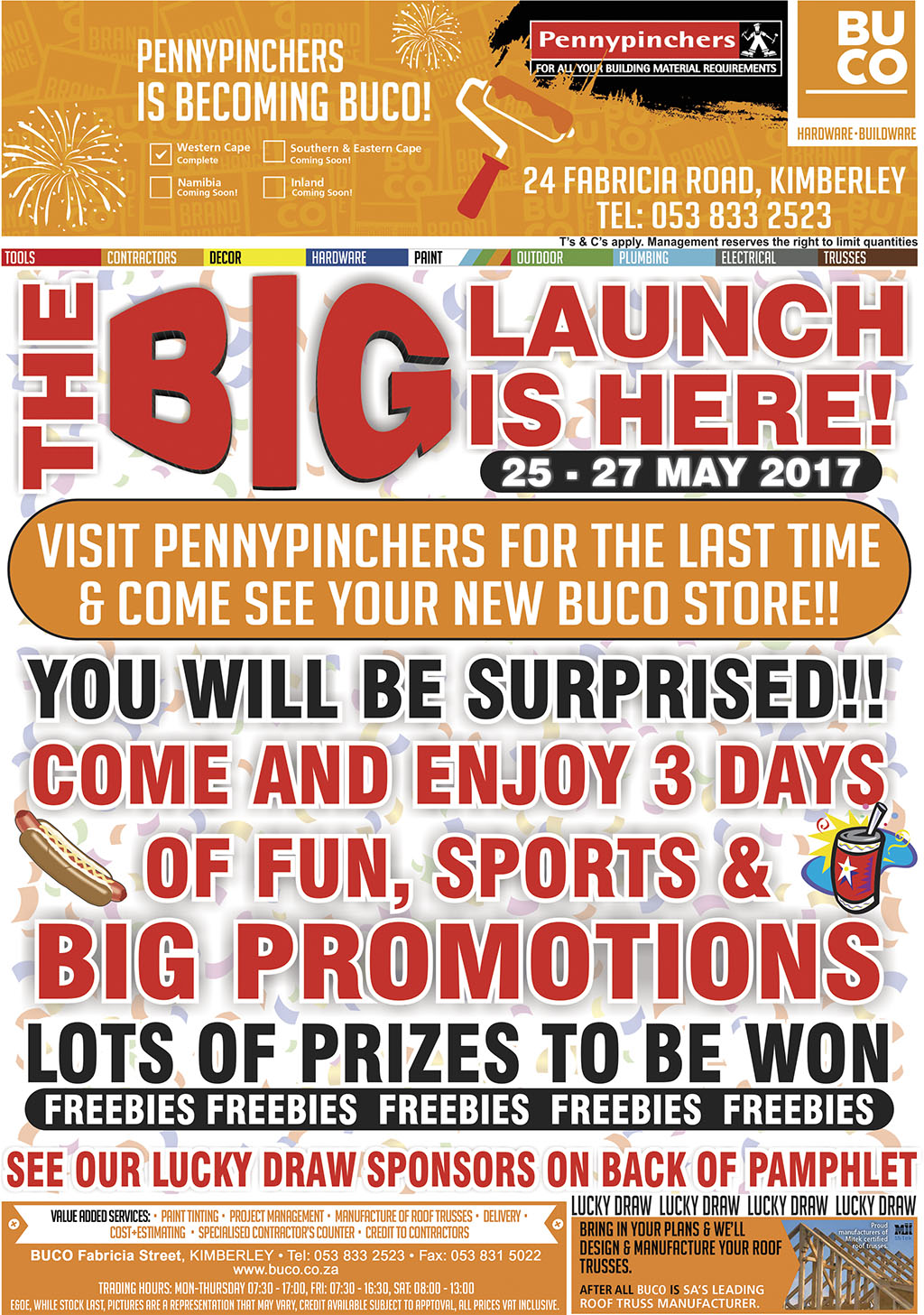 Event Categories: Entertainment, Entertainment: General, Events and Specials and Promotions
Report this?